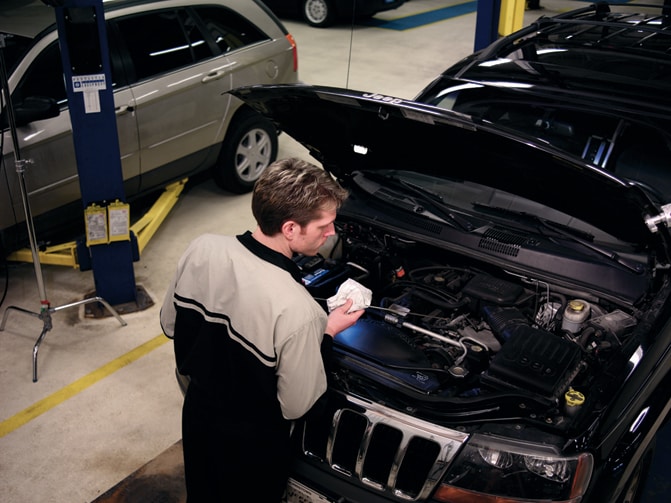 ​
Winter is slowly beginning to ease its grip on us here in Hayesville, NC. With spring weather on the horizon, now is a great time to get your vehicle ready for the season change with some top-notch maintenance at our service center. Winter can be rough on your vehicle, so we highly recommend bringing your car in for service so we can help you and your ride make a smooth transition into spring!
Here are a few of the most common spring service items:
Tire Check
As temperatures start to rise, the air pressure levels in your tires will likely increase. If pressure levels rise above your car's manufacturer-recommended levels, it can have a negative impact on your car's performance and fuel economy. We can check your tires to make sure they're still in good shape after a harsh winter and we can help you get their air pressure levels back to where they should be. Do you need your winter tires switched back out? We can take care of that, too!
Wheel Alignment and Suspension Check
Winter weather can make for a bumpy ride, which can do a number on your vehicle's wheel alignment and suspension. If those rough winter roads and potholes have made a mess of your car, we can help set things straight again.
Under the Hood Check
Cold temperatures can deal a nasty blow to your vehicle's under-hood components. We can check your engine, fluids, belts, hoses, and other integral parts to make sure they made it through winter unscathed and help your vehicle prepare for warmer weather.
Schedule Service Today!
If you're ready to leave winter behind you and move towards spring, we invite Murphy, NC; Robbinsville, NC; and Franklin, NC; Blue Ridge, GA; and Blairsville, GA drivers to schedule service at Jacky Jones Chrysler Dodge Jeep of Hayesville today!