Truck or SUV? Let Us Help You Make Your Decision
You've narrowed your choices down to a truck and SUV, but can't decide which one suits you. It's perfectly understandable because it is a tough choice for many across Hayesville, Murphy and Robbinsville, NC. Here at Jacky Jones Chrysler, we're here to help you make a confident choice and that includes highlighting the similarities and differences so you can see which one checks off the most boxes for you by asking a few questions.
What Are Your Towing Needs?
The first question we always ask is how much towing and hauling are you planning on doing. If it's a lot, the best choice might be to go with a truck.

Here in our showroom that includes the RAM 1500 along with the RAM Heavy Duty lineup like the RAM 2500 and RAM 2500. On the popular RAM 1500 you're going to find over 6,000 pounds of towing and up to 7,500 pounds of towing depending on your setup. With payload it's 1,500 pounds to just over 2,300 pounds. That being said, many of our SUVs including the Jeep Grand Cherokee have towing capacity capabilities with 3,500 pounds standard.
Are You Undertaking Big and Intense Jobs with Your Vehicle?
If you're on the job site, or big into home improvement projects where things might get messy with building materials and the rigors of the work, a truck does have some advantages. You're getting the benefit of a truck bed, and with the larger towing and hauling numbers, you can be confident that it's doing what you need. If you're simply in need of that added versatility for big ticket shopping throughout the Franklin, Blue Ridge and Blairsville, NC areas, any number of our SUVs can help you. From the Jeep Compass to the Dodge Durango, there are fold down seats to add more room inside for larger items to fit comfortably.
What Kind of Technology and Safety Are You Looking For?
All the trucks and SUVs we have here in at Jacky Jones Chrysler feature standout amenities. There's connective tech which allows you to pair your smartphone and enjoy hands-free infotainment on the go via a touch display.

You're also going to find lots of different safety features on RAM trucks and Dodge and Jeep SUVs including forward collision alert, rearview camera, and features like blind spot monitoring, all which give you a feeling of protection.
Have Passenger Space and Considerations?
If you're looking to travel with passengers or have the capability to do such, a SUV is going to provide you with the best bed. Our trucks do have spacious cabins, but for added room and convenience there are five- and seven-seat SUVs available here at Jacky Jones Chrysler, giving you a host of choices.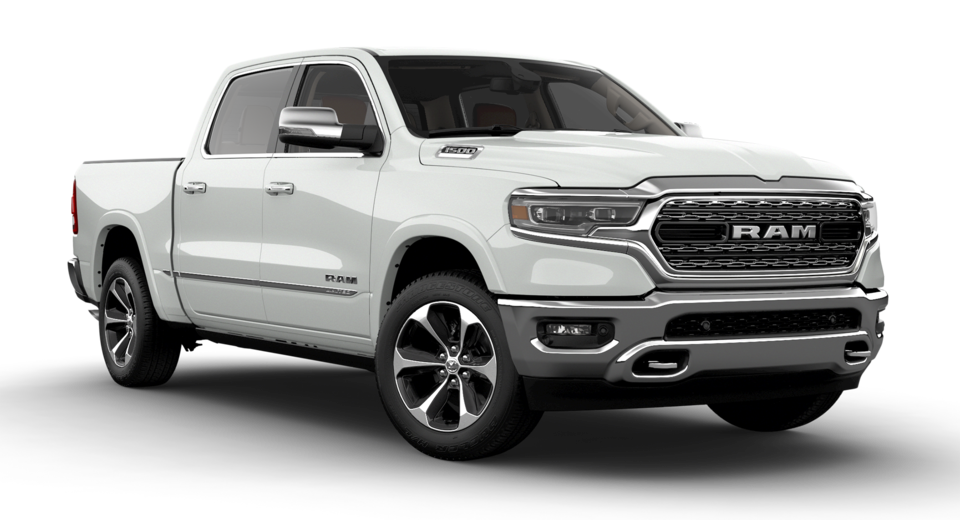 Schedule a Test Drive
Come See Us for Your Truck and SUV Needs Today
If you'd like to learn more, our team would be happy to provide you with all the information needed, answer any questions and set up a test drive so contact us or come by soon!