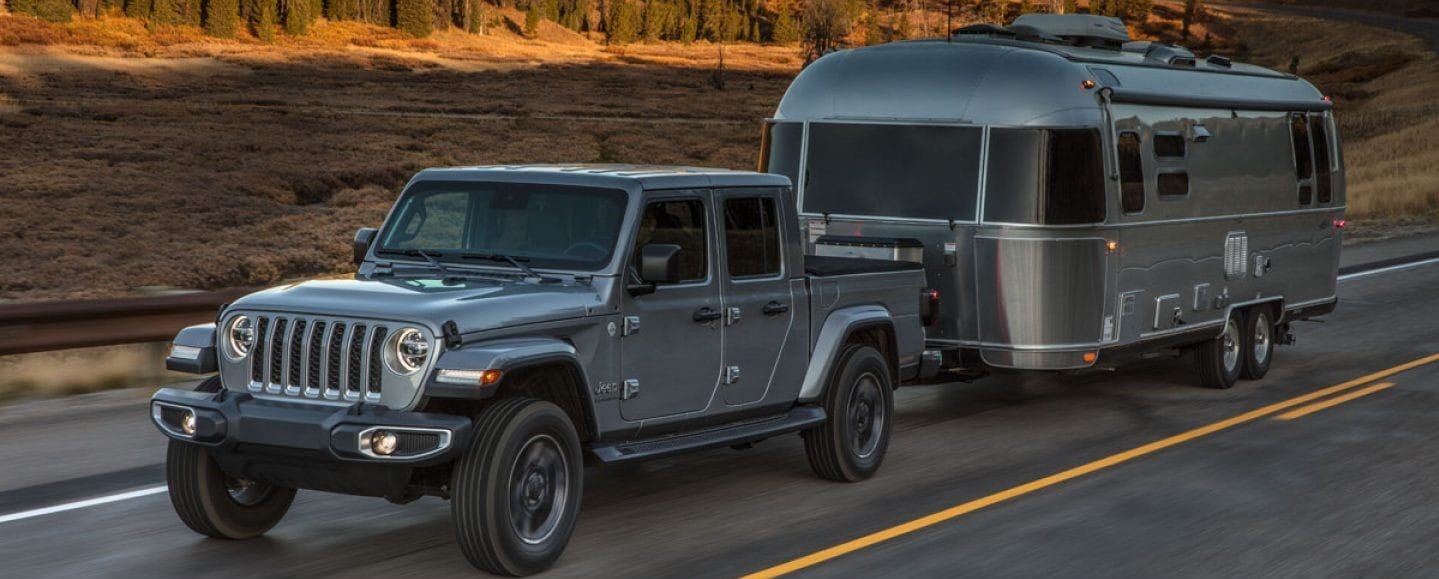 The 2020 Jeep Gladiator was what we needed in a realm of underdeveloped pickups. We're seeing quite a few competitors saturating the market, which means standing out among the crowd is everything. The Gladiator, which is based on the iconic Jeep Wrangler SUV, manages to go above and beyond its competition, leaving them in the dust of the treacherous off-road trail on which it's traveling. With impressive capabilities, hearty off-roading equipment, and classic Jeep-style removable roof and panels, the 2020 Jeep Gladiator is quickly becoming one of our favorite pickups.  
A Brand-New Pickup Truck For Sale in Hayesville, NC
After almost three decades without a pickup truck model, Jeep has finally released the Gladiator. This model has the ability to tread through 30 inches of water and will eventually add a diesel engine that will make the Gladiator move at an even faster pace. The 2020 Jeep Gladiator comes in six different trims. Here they are, in price ascending order:   
Sport 
Sport S
Overland 
Rubicon 
Mojave 
North Edition    
With each Gladiator trim choice, you have the option to add an automatic transmission. While your Gladiator can have a soft top, it's also possible to choose hard paneling for all your removable surfaces. In order to get a comprehensive grasp on important features while sticking to a reasonable price range, it's best to start with the Sport S.   
An Impressive Engine in a One-of-a-Kind Pickup Truck
The 2020 Jeep Gladiator is powered by a 3.6-liter V6 engine that puts out an impressive 285 horsepower and 260 pounds of torque. While it's not the most robust engine on the pickup truck market, the Gladiator more than makes up for it with its off-roading abilities. Not many models are able to keep up with how smoothly it handles rough terrain.  
Towing Capacity in the 2020 Jeep Gladiator
Most notably, the Gladiator is capable of towing up to 7,650 pounds! This is an incredible weight when you compare it to the Wrangler's 4,000 pounds. The Gladiator is no stranger to strength, speed, and agility, despite its hulking size. We're certainly impressed with its ability to handle off-road situations that would scare other models off their axles. Overall, the 2020 Jeep Gladiator does an excellent job combining comfort and utility. You can even add a heated steering wheel when you choose certain trims. Luxury is never too far when you purchase a Jeep.  
Test Drive the 2020 Jeep Gladiator at Jacky Jones CDJR in Hayesville, NC!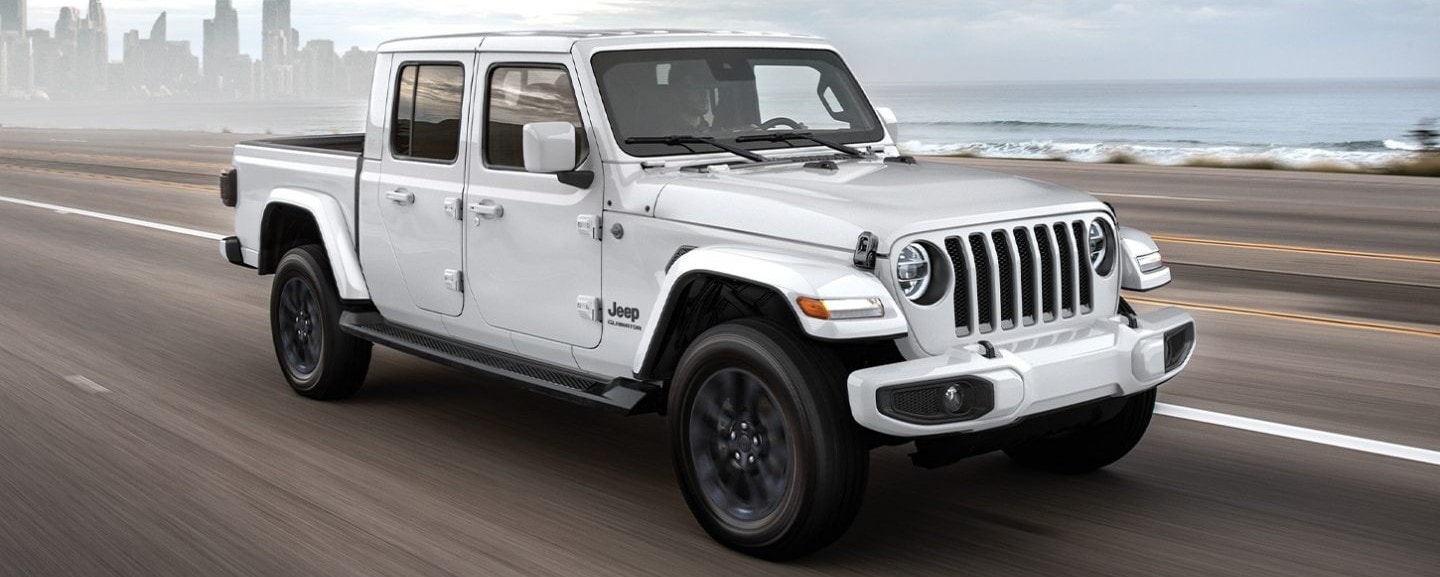 For over 20 years, our family-owned dealership has been selling quality Jeep vehicles to satisfied customers from all over North Carolina and beyond. We vow to do whatever it takes to make sure you drive away from our lot with confidence and a great experience. To learn more about the 2020 Jeep Gladiator model, give us a call, and we can get to talking about whether or not it's right for you!