Are you shopping for a new car, truck, or SUV near Hayesville, NC? Learn about the latest vehicles from Chrysler, Dodge, Jeep, and RAM with our comprehensive model reviews. Whether you want a family-friendly minivan or a hard-working heavy duty pickup, your dream ride resides at Jacky Jones CDJR. Already see a model you're interested in? Visit us for a test drive today!
RAM ProMaster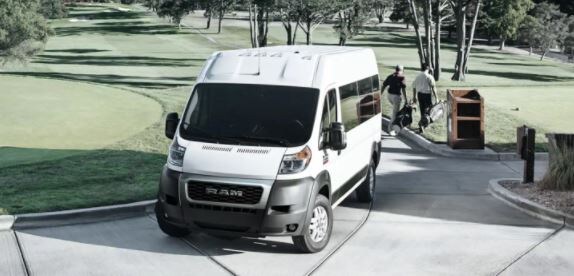 If you're in search of the perfect, versatile cargo van for all of your business needs, look no further than the 2020 Ram ProMaster. Nobody knows quality trucks and commercial vehicles better than Ram, and they have the vehicle lineup to prove it. Anyone looking to learn more about the capable 2020 Ram ProMaster should read our inclusive review to get a better idea of all this van has to offer.

2020 Jeep Cherokee

The Jeep Cherokee has made a solid name for itself as a tough and rugged SUV designed to take on the road less traveled. With the 2020 model, it only builds on that reputation, with more impressive features and off-roading capabilities than ever. 

2020 Dodge Durango

The 2020 Dodge Durango is turning heads with its unique styling, extra room, ahead-of-its-time technology, & impressive power. Known for its speed and style, you have to get behind the wheel of one of these beasts - and you can do that at Jacky Jones CDJR.

2020 Jeep Gladiator
 

The 2020 Jeep Gladiator manages to go above and beyond its competition. With impressive capabilities, hearty off-roading equipment, and classic Jeep-style removable roof and panels, the 2020 Jeep Gladiator is a one-of-a-kind pickup truck.  

2020 RAM 1500

Pickup truck enthusiasts are getting starry-eyed over a tough-yet-stunning pickup truck that exceeds their expectations in every way-the 2020 RAM 1500. This beautiful and capable truck has it all, from great safety ratings to the comfort and technology your family craves. 

2020 Jeep Wrangler

The 2020 Jeep Wrangler is an affordable, reliable, and versatile SUV. Jacky Jones CDJR has an impressive collection of Wrangler models with a variety of performance and comfort features. So check out our informative model review of the 2020 Jeep Wrangler.

2020 RAM Heavy Duty

Between the RAM 2500 and 3500, you won't believe the top-of-the-line Ram HD options made available to you at Jacky Jones CDJR in Hayesville, NC. These models were designed to impress and achieve, so we're talking bigger, buffer, and bolder in every way.